Europe Buses Barcelona has recommended sightseeing tours for you
Our contemporary and secure buses will take you on excellent trips around Barcelona, Catalonia. There's a lot to do and see in the vibrant and cosmopolian city of Barcelona. With your private hired car, the most popular and most amazing points are easy to reach. Do not miss stunners like Park Güell, the Sagrada Familia, the Barceloneta or Sagrat Cor on Tibidabo.
We recommend the following tours for Barcelona-visitors
If this is your first visit to Barcelona, let us assist you. Choosing the most significant stuff to do, meals to eat and places to see if time is as restricted as it might be during your valuable holidays, things can turn pretty stressful and a difficult choice. So let us be your partner in crime and offer bus sightseeing tours and recommended walks to you. Also, we are ready to answer all questions about your desired bus reservation in the surroundings of Barcelona at the following mail address: .
Park Güell Barcelona
Sagrada Familia - the most lovely construction site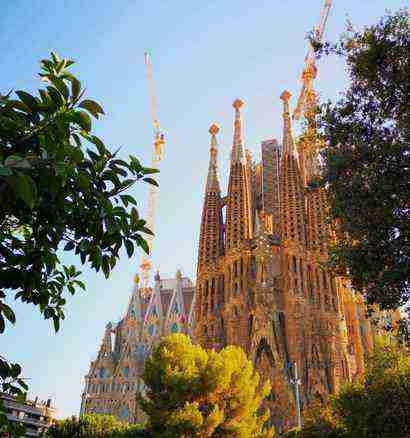 These POIs we recommend visiting when in Barcelona
It is not too surprising Barcelona is very popular among national and international tourists. It is a vibrant city, the culture is prospering, there are mountains to hike, beaches to walk on, parks to chill in and culture lovers will have a hard time deciding what to do first and which gallery to go to when. If you need some inspiration on what to see and where to go to, let us be of help to you. Let us bring you and your travel group to wherever you want to start, board your bus, get off the coach and start your walk
La Sagrada Familia: The Sagrada Familia is probably one of the most well known construction sites around the world. Its construction has begun in the year 1882 and it is still not finished. Around 2.5 mio tourists visit the Sagrada Familia each year. This number, though, is only the ones entering the church - not mentioning the many seeing the monument from their bus seats during a potential bus sightseeing tour. Gaud&uuml, has not taken part from the beginning, but was the main influencer ever since. His death dates back to 1926 and he is buried in his lifetime project. Barcelona Europe Buses recommends: if you want to visit the Sagrada Familia, make sure to book your tickets well in advance and use the skip the line option. Believe us, you will be grateful for this recommendation once you see the queue.
Day trip to Barceloneta in Barcelona: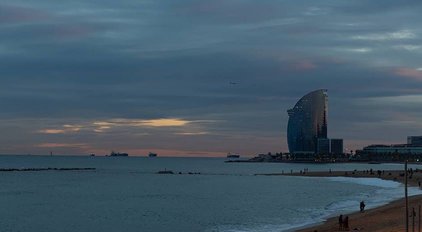 A nice thing to do is also get to spend a day at the beach. In order to get there you can either use the Metro line 4 or have your private coach bring you to the beach. It is the perfect starting point to a weekend escape. Enjoy the great restaurants at the coastline, jump into the nightlife or relax on your towel at the beach.